So then, dear CLANsters, happy birthday!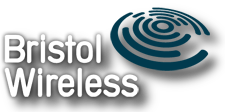 From where I'm sitting, the CLAN looks very much like the rock'n'roll of wifi. Richard, you've gone and done a wonderful thing… a DIY WIFI LAN that belongs to its contributors.
And yesterday, a significant step forward for the LAN: The Chelsea is now a node! Pints and surfing! Warchalking on the pavement outside! Bringalongalaptop! It's going to be an exciting summer of free radio…
The implications of this project send me into conceptual tilt-a-whirls and loop-de-loops – Richard, nomadic soul that he is, prefers to live his thoughts, while I can only think them.